RentSki offers better ski equipment and superior prices 40-50% lower than the closest ski rental. If you book online before 1 January and rent one of our packages, you will receive a 10% discount. We also provide fast and very professional ski service with our Wintersteiger Scout service machine.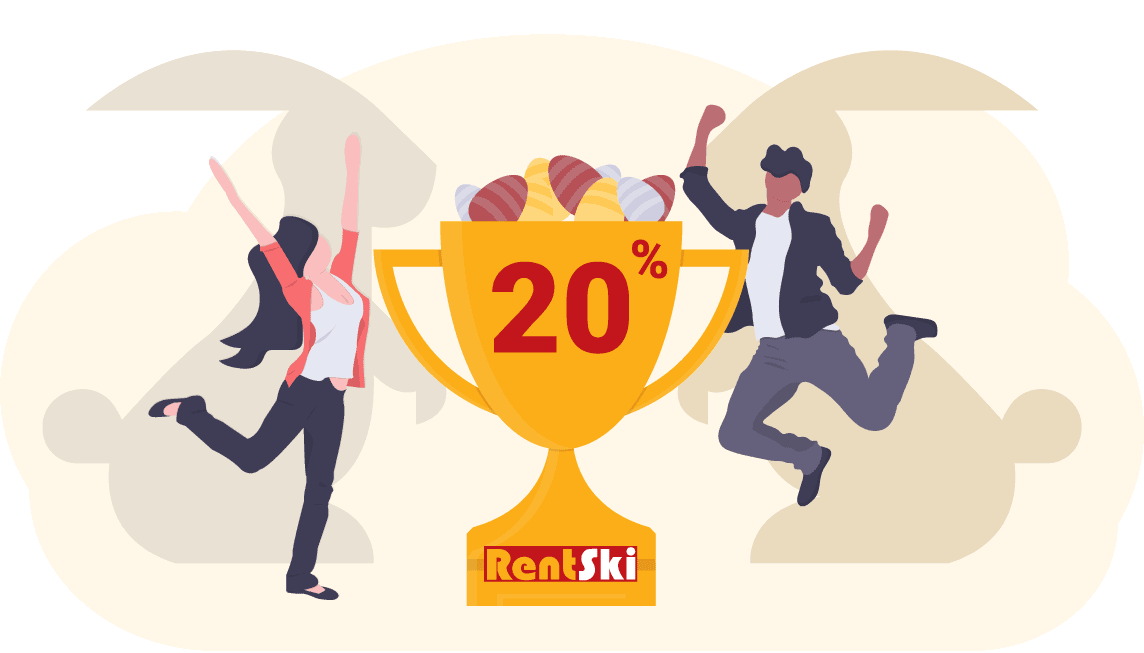 Eggstra 20% Easter discount
20% discount if first ski day is from 30 March to 12 April. Applies to both pre-booking online and drop-in booking. Hurray!
Valid for bookings made from 28 February 15:00.
RentSki's package prices are very competitive. And you get a 10% discount if booking is done online before January 1st. Ski poles is included in packages.
Kombi Rental – Rent two packages and get 50% discount on the lower priced. (Appl. for two packages to one person).